If you're serious about your business, then you seriously need a WordPress website.
Today's online consumers have certain expectations when it comes to the availability of information.
They are mobile, using their smartphone to Google voice search for products and services, and deciding whether or not to buy from you in just moments.
If your website doesn't show up through the many ways people search for your products or services, they will happily buy from your competitor.
In this post, we'll explain why WordPress is the best choice, explain how to build a custom WordPress website, and provide suggestions to do it at low cost.
Why WordPress?
The advantages of using WordPress for your business are enormous! It's the most widely used website platform on the planet, the most supported, and the most user-friendly.
WordPress is completely customizable to suit any online business needs, and you don't need to know a single line of code to do it yourself. (This website and shopping cart are built using WordPress)
From small businesses to fortune 500 companies like The Walt Disney Company, WordPress is the platform most businesses use.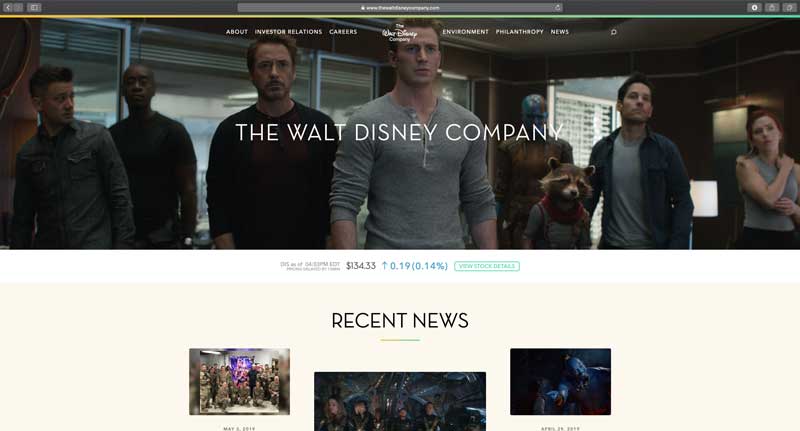 How to build a WordPress website at low cost
Ready to get started with WordPress for your business website?
Just follow this simple 3-step process to save a ton of time, money and frustration.
Step 1) Buy your domain name ($10/year)
Your domain name is the URL that people will use to access your website. Something like "mybusiness.com".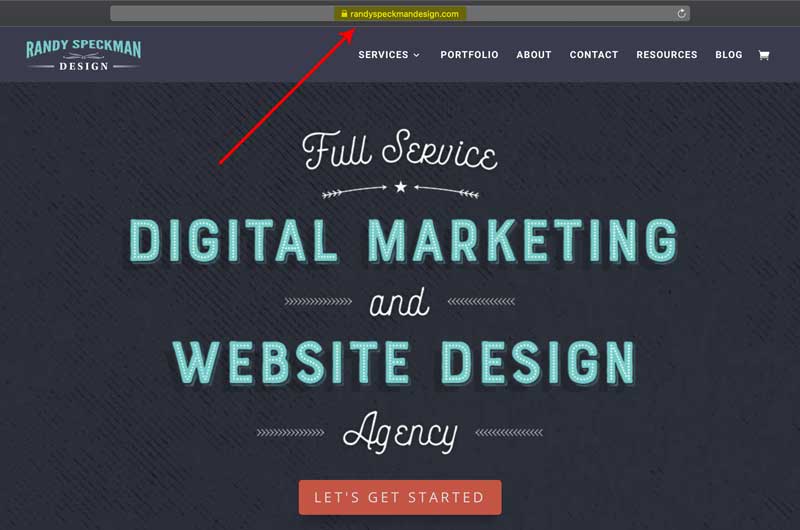 Owning the right domain name is an important part of the experience your customers will have with your business online, so choose carefully.
When choosing your domain consider the following:
Make it easy to type.
Keep it short.
Avoid numbers and hyphens.
Be memorable.
Represent your brand.
Domain prices can vary depending on several factors in the marketplace; however, most domains cost between $10-$20 per year.
Most hosting providers (which I'll get to in a moment) allow you to purchase a domain name from their repository.
The top 3 cheapest domain name registrars are BlueHost, GoDaddy, and HostGator. Buy your domain there, but I recommend you don't buy hosting from these companies.
Step 2) Establish your hosting and SSL certificate ($23/month)
As I mentioned earlier, web hosting is a service that allows organizations and individuals to post a website or web page onto the Internet.
There are literally thousands of hosting companies, so choosing the right hosting for your WordPress website can be difficult.
You'll see hosting advertised for less than $3 a month, but I strongly recommend you stay away from low cost hosting.
The software required to learn on your own to launch your website from these low cost options is confusing, cumbersome and problematic.
Plus, your website must be secure and requires an "SSL certificate" which adds another $8+ to your monthly hosting costs.
What if instead you could buy next-level hosting for around the same price, where everything is done for you?
That's what we did!
We found a brilliant hosting company called Flywheel. Flywheel's powerful WordPress platform removes all the hassles of hosting, streamlines your processes, and lets you get back to running your business.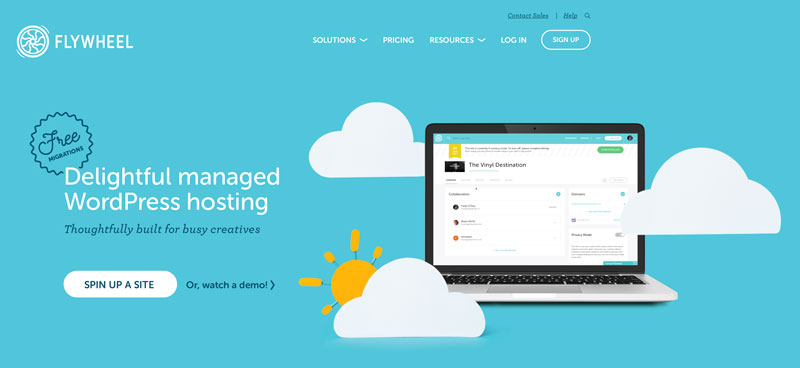 Why I recommend managed hosting for your WordPress site
The price you pay for managed hosting is 100% worth it compared to bottom-of-the-barrel shared hosting solutions!
Here are five reasons why managed hosting with Flywheel is the way to go:
1) EVERYTHING IS TAKEN CARE OF FOR YOU
Upgrades, security, migrations, you name it – they'll handle it. In the long run, this absolutely winds up saving you time, money, IT resources, and so much more.
2) YOUR SITE GETS ITS OWN DEDICATED RESOURCES
Flywheel puts your site on a dedicated VPS, whereas shared hosting is just that: a shared server, tied to a bunch of other sites that could be dealing with malware, performance issues, and more.
3) MANAGED HOSTING IS REALLY FAST
Flywheel tunes their servers for optimal WordPress performance and configures all the caching, so you don't have to set up caching plugins or worry about your site speed.
4) TOP-NOTCH SECURITY
Flywheel is on top of the latest security vulnerabilities and will proactively block threats whenever they can. And IF (and that's a big "if"!) your site is somehow compromised, they'll fix it for free.
5) THEY'VE GOT YOUR BACK
With Flywheel, you have the best support around via live chat, phone, or email. When you call, you'll get a real-live human on the other end.
So, in a nutshell, all of this means you can stop worrying about the servers and the hosting and the hackers and your site performance and instead, spend that time running your business.
Step 3) Install a theme and customize your design ($8/month)
You have a domain name and managed WordPress hosting in place now, so what's next?
Choose and install a theme that gives your site structure and tools allowing you to customize all aspects of your website's appearance, behavior and content.
Again, thousands of choices when it comes to selecting the right WordPress theme, but not all WordPress themes are equal.
The free themes don't offer much in the way of tools to help you customize the look of your website, leaving you stuck with a website that looks average and cheap.
I highly recommend you use a third-party WordPress theme provider like Elegant Themes to help you achieve the best results possible.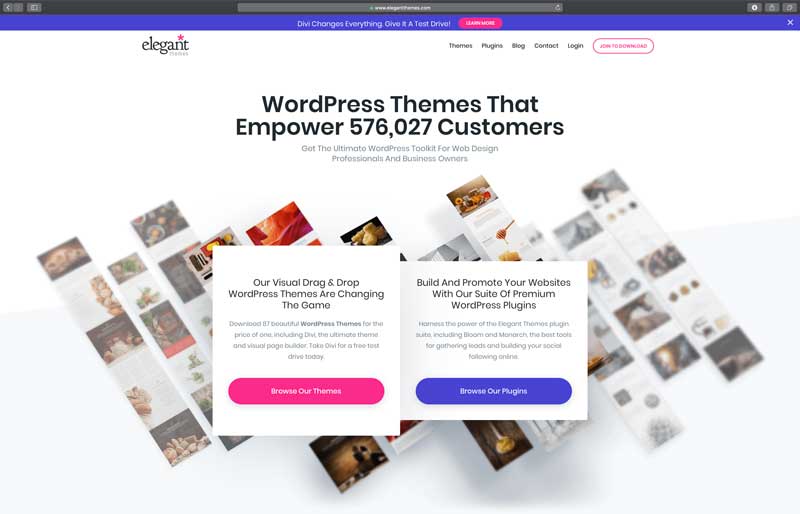 Elegant Themes offers the ultimate WordPress toolkit and includes 87 beautiful WordPress Themes for the price of one, including "Divi", the ultimate theme and visual page builder.
Once installed, the Divi theme and visual page builder make it super quick and easy to create your web pages.
Done! How quick and easy was that?!
Now you're ready to customize every aspect of your website from inside your WordPress admin area using the Divi visual builder. Once you're happy with the outcome, publish your site for the world to see.
What's next?
You'll need to implement a marketing strategy to attract visitors to your website. "If you build it, they will come" does not apply to new websites! It's far too competitive these days.
Final thoughts
A custom WordPress website can be built in a day and will cost you around $32/month in ongoing costs. That's a total of $384 per year for the same outcome many agencies charge you a small fortune for.
Use our 3-step guide to launch your new WordPress website today and save thousands in developments costs.