We design WordPress websites that grow businesses.
Show your competition you mean business with a smart, effective website that makes it easy for people to do business with you. Every website we develop increases new customer traffic and works hard to convert visitors into sales. Finally, an agency that puts your company first!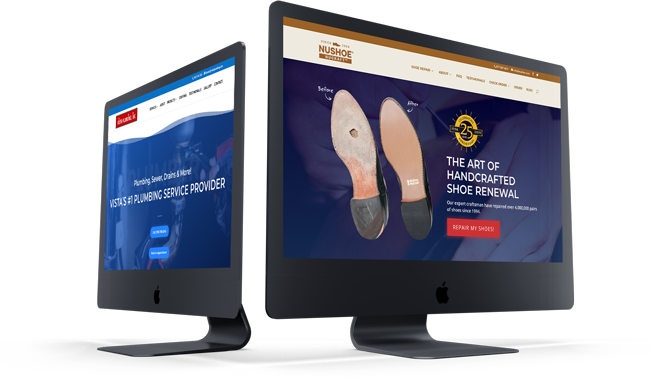 Internet marketing can be overwhelming, so we've

really

got you covered!
We offer hand-picked, industry-tested, marketer-approved, digital marketing services. From Website Development to Social Media – we have what you need. We believe in building long-lasting relationships and we're here to help you grow your business.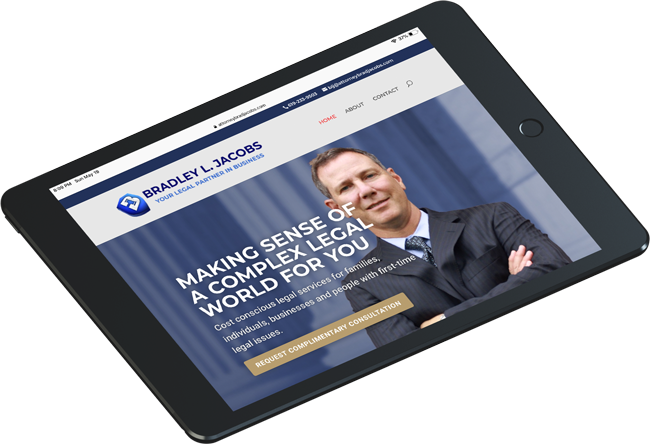 Get started for free
Need an affordable agency you can trust? Look no further. We deliver premium quality websites using a smart and effective strategy that generate real, measurable results for your small business.
Randy Speckman Design reviews

"Randy Speckman Design has been handling my websites since 2003. The combination of their design capabilities, knowledge of the constantly changing Internet industry, and their honest work ethic make them the perfect choice for anyone needing website work. Great customer service too!"

"Hey Randy, my new website looks great! I think it not only makes me look good but your talents as well. A lot of meat on the bones."

"It was pleasure working with Randy Speckman on the website project for Fire Training Structures. His attention to detail and communication throughout the project were seamless. Randy's desire to design a custom solution which targeted our unique audience is clearly conveyed in our final product. We look forward to managing and updating our website with Randy Speckman Design in the future."
How a successful shoe repair company increased sales online
NuShoe believes they can fundamentally change the shoe repair industry by using the Internet to access customers and educate an entirely new customer base.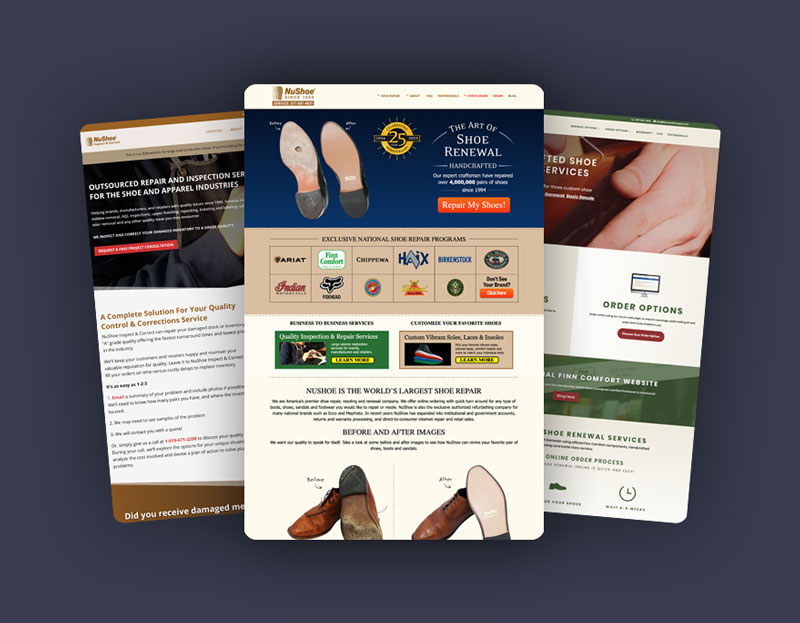 About Randy Speckman
Since 2006, Randy has worked one-on-one with more than 200 entrepreneurs designing thousands of websites, email campaigns and sales ads to help them quickly get their message out to the marketplace. His passion for helping people in all aspects of branding, website development and digital marketing shine through with every project he completes.
Double your traffic!
Attract a ton of visitors to your site for FREE
Learn how to target your ideal customer
Web standards your site must follow
Use these steps to increase online sales
A new tip is delivered to your inbox each week.