America's largest shoe repair and renewal company.
How a Successful Shoe Repair Company Increased Sales Online
NuShoe, Inc. is America's largest shoe repair and renewal company. Their business model revolves around factory-quality shoe renewal made available through a simple and convenient mail-order service. NuShoe handles all repairs for several famous shoe brands, and has in recent years expanded into direct-to-consumer internet repair and retail sales. NuShoe was founded in 1994 to purchase a family-owned chain of shoe repair shops called Computerized Cobbler. By 1998 they decided to downsize the retail chain of cobbler shops, and open a 25,000 square foot shoe repairing factory in San Diego. This allowed NuShoe to focus growth efforts on mail-order shoe repairing services. Today, NuShoe repairing programs are available at more than 12,000 shoe retailers nationally.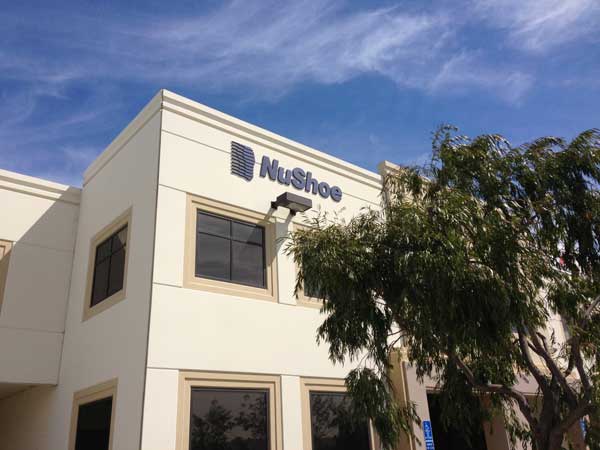 Growth Challenges
Because of NuShoe's exclusive deals with many famous footwear brands, they didn't focus much on having a website presence to grow new business. But over the years, deals would expire with a brand here and a brand there, creating the need for NuShoe to come up with new ways to expand their business.

In 2001, NuShoe launched their first website and began experiencing some decent results. This was proof that the power of the Internet is real which gave NuShoe confidence to invest more on their company website. But to truly compete online, it was time to hire an exert! That's why when it came to creating a website that streamlined the shoe repair order process and made online sales possible, they decided to enlist the help of Randy Speckman Design.
Randy Speckman Design to the Rescue
After doing some research in the area of online shoe repair, Randy Speckman found there was a ton of opportunity for a company like NuShoe. Since NuShoe had partnerships with several high-quality brands, Randy Speckman developed a strategy to expand their web presence by building landing pages for all exclusive brands. Then Randy Speckman updated the website's user interface to include easy-to-use navigation to the new landing pages.
In support of having a web page dedicated to each brand, NuShoe collected contacts and began sending monthly email campaigns, advertising NuShoe's best prices and special offers to their most loyal customers. For over a decade, NuShoe has realized the best ROI using email marketing. With email campaigns being sent each month, NuShoes's sales from the Internet continue to grow.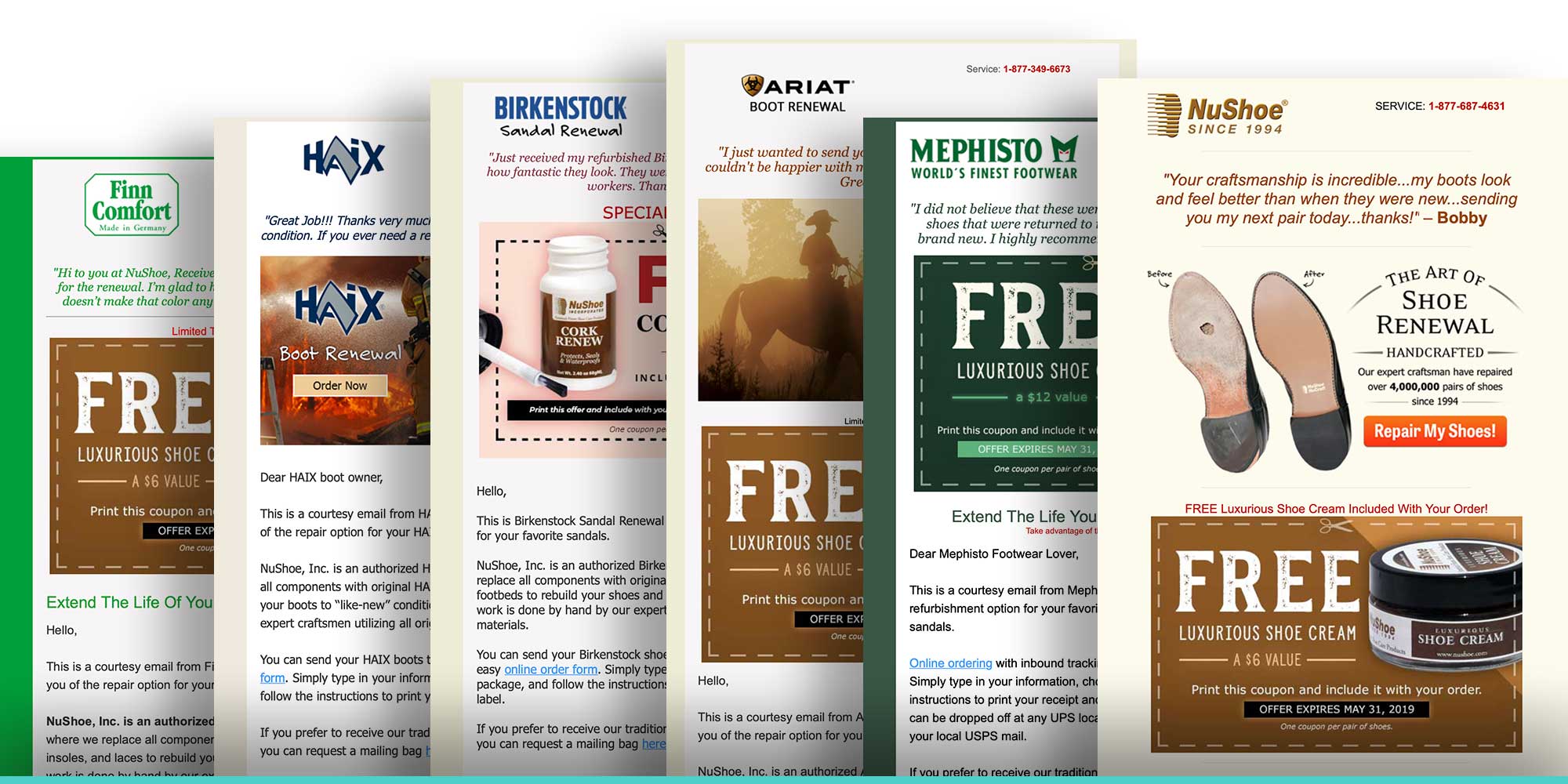 Scaling Up for Maximum Growth
With the success of NuShoe's main website expansion, Randy Speckman was asked to develop sales funnels and email drip campaigns to nurture new leads into customers. Using paid ads to find targeted traffic and drive warm leads to a guided, online sales process has become a game changer for NuShoe. Each time they find the break-even point for any advertising in a specific niche, they scale way up. Boom! Customer growth strategy now on auto pilot.
"Randy Speckman Design has been handling my websites since 2003. The combination of their design capabilities, knowledge of the constantly changing Internet industry, and their honest work ethic make them the perfect choice for anyone needing website work. Great customer service too!" – Eric Neuner, President, NuShoe, Inc.
NuShoe was so impressed with Randy Speckman's experience and ability to deliver complex, sales driven websites, in 2004 they decided to award all website work and internet marketing to their design agency. Randy Speckman Design and NuShoe have been working together for over 15 years and counting!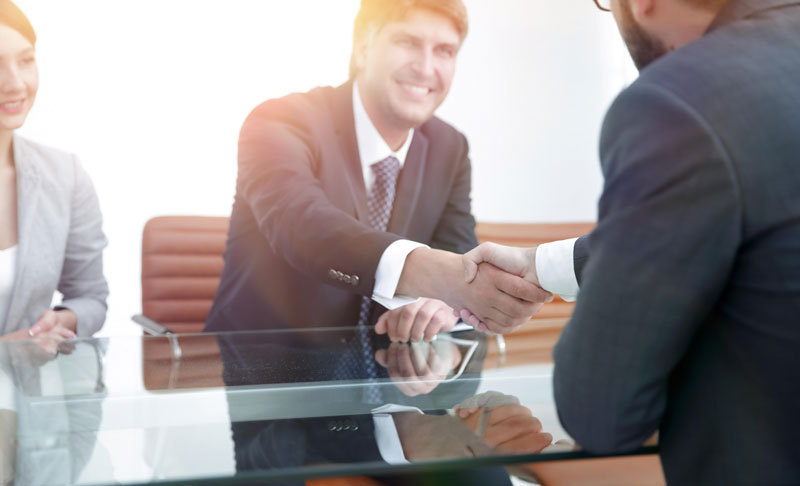 NuShoe's current goal is to expand the unique niche management has created as a service provider to manufacturers, retailers, and institutions needing to outsource shoe repairing, returns processing, and warranty capabilities.
Want the same results?
To learn how Randy Speckman Design can help make your website work harder and smarter, request a free, customized quote.