Managed Plugin Updates
Keep your website functioning properly and protect it from unrelenting online threats
Our Managed Plugins Updates add-on will protect your WordPress website from breaking and keep it running in tip-top shape. If you neglect to keep your plugins updated, your website will inevitably be hacked, broken or worse! You have a business to run, so let Randy Speckman Design manage the technical apects of your WordPress website for you.
Features
Here's what you'll get in each monthly report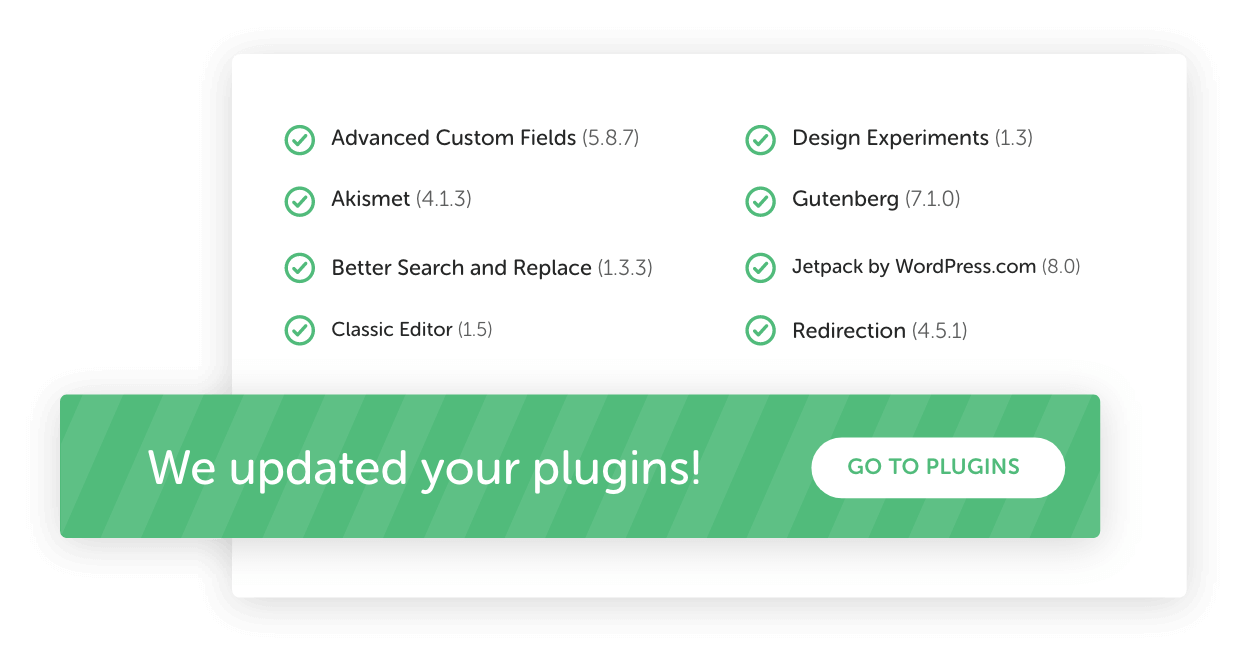 Plugin management
First, we'll research the most recent version of your plugins to make sure updating them is safe and compatible with your WordPress and PHP software versions. Then we install and update all your website's plugins! You'll also receive a monthly report so you know exactly what we did.